Iron Marines Invasion The latest real-time strategy game, made by the Uruguay – based video game producer, Ironhide GamesThe notable titles of the, include Kingdom Rush series, Clash of OlympiansYou can find more. The game allows strategy-loving gamers to put their strategy in place and protect the planet from all its enemies. We will be reviewing Iron Marines Invasion in this article and sharing our first impressions.
Take off on an adventure to a distant galaxy full of adventures
Start with the Iron Marines Invasion ReviewThe game is set in a world that crimson and raads are considered threats to the planet. These iron marines are responsible for destroying them and restoring order. As the Federation, you have been given the task to manage the system land and to command your force or army to the hostile planet.
The game features many levels in the main progression so players can stay assured that even if they want to do a rush run, they won't end up completing the game too soon. Players can also enjoy the main levels. If the main story is a little boring, players can take on challenging side quests. The game is a bit of strategy playground.
Command your army to fight an intergalactic invasion
Iron Marines Invasion has different sets of defense units you could command. Each unit has a unique background. It is difficult to compare them all and determine which one is best. All of them are unique because of their abilities.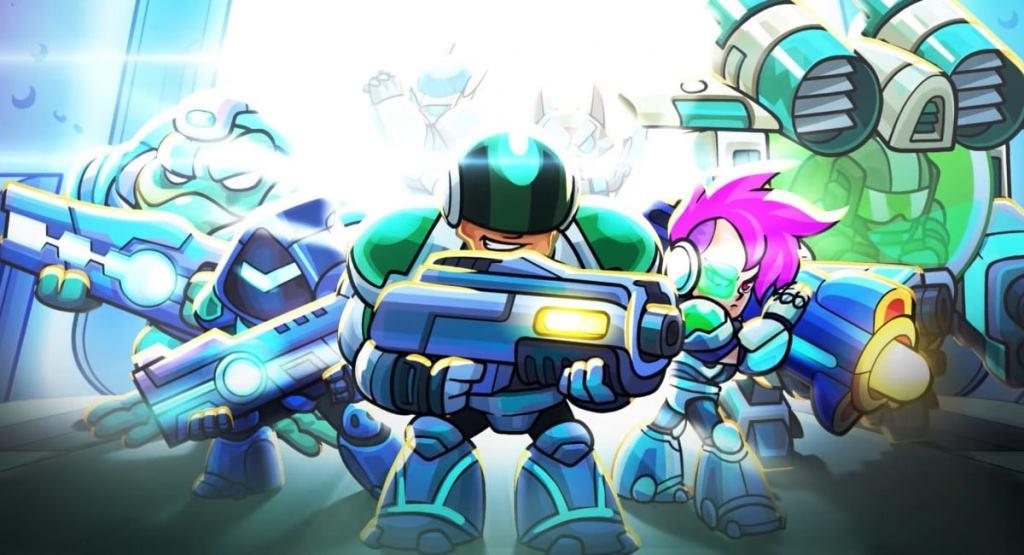 One will be able to destroy structures, while the other will be able to inflict high damage on the enemy. It may sound obvious, but you might be tempted to believe that you will pick all the units you want to send. This is where the strategic thinking of a player can come in.
The maximum number of types of army players can summon on the battlefield is three. However, this limit does not affect the types. Players are allowed to summon more than one type at a time.
Upgrade, level up, customize your army of Galactic Heroes
Iron Marines Invasion offers the ability to level up various stuff, such as heroes and tech lab progression, using the respective currencies. Each unit in the army has a set price. Etherium to summon. Etherium is an in-game consumable required to build defensive buildings and upgrade or summon troops.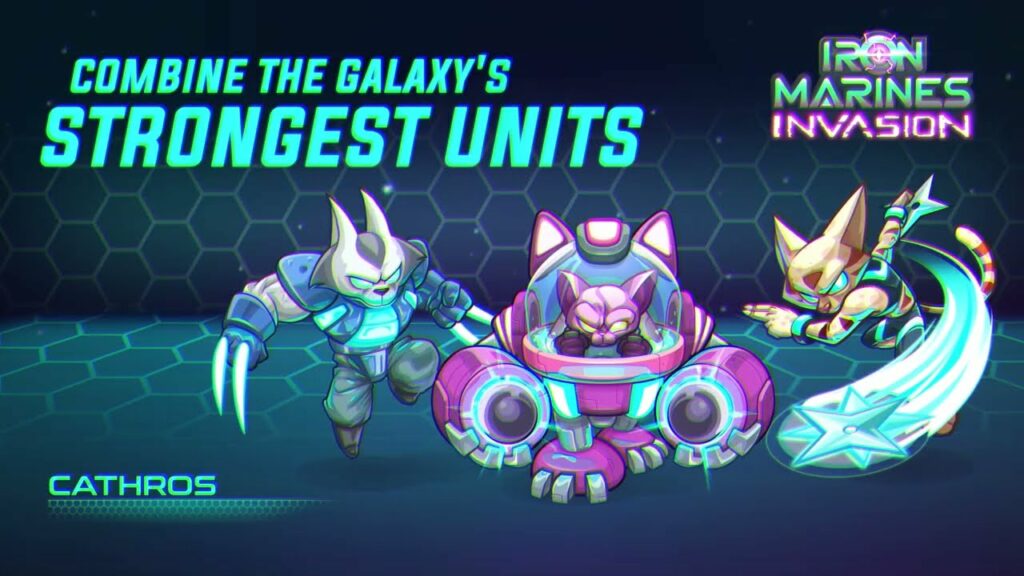 A bounty system is also available in the game. This allows players to receive a bonus. It may seem confusing at first to figure out which currency does which, but it becomes easier and more important, depending on your investment style, over time.
You can also reset the progress if you feel you made a mistake in the tech lab. This allows you to start over with different plans. You can also adjust the difficulty in the setting option if you feel the difficulty is too difficult or not appropriate for your strategy.
The game has a decent UI and standard music.
The graphics in-game are not the best, but they are better than other games in this class. Each level had a different map with many details and biomes, which were well represented by the graphics level. The game's UI is good and fits the sci-fi theme.
You can adjust the graphics settings in the game's setting menu. So if this game doesn't get better performance on your phone, you can turn down the graphics setting. The sound quality is not too bad.
The audio effects aren't much worse than the game's. You can also hear music playing in the game, but players tend to avoid it because they are primarily focused on the progress.
Saving the planet can be quite costly.
The game's IAP factor is moderately affected by the in-app purchase policy. One can see the number of characters that the game has created and how much money they require to unlock them on the hero selection screen.
The game also offers many opportunities to purchase in-game currency at a fraction of the price of real-life cash. It is very disappointing for players that games will have a lot more content than the game itself, even though it is a premium title.
Final Thoughts
Every game that has been released so far has had its critics. Iron marines Invasion is no exception to this rule. The loading screen time is the only problem that we can constructively critique, although it must be noted that the game has been honest about its other factors.
It takes a little longer for the game to load and then play. You will also notice a slower loading time when you visit other pages such as the database. Iron Marines Invasion, despite all the difficulties, is expected to remain in the library of a large player base. The game is a gift for those who love strategy games.
It is clear that this title is worth your time. It is clear that the developers put a lot of work into this game, as evidenced by the excellent gameplay and user experience. Iron Marines Invasion can be downloaded on both Android as well as iOS. You are welcome to join these strategic operations if your opinion is the best.
Gamingonphone reviews Iron Marines Invasion
7.1
Average
Iron Marines Invasion, a real-time strategy game from Ironhide Studios, is a decent title. This title is a must-have for both newbies as well as Iron Marines fans.
What are your opinions on the Iron Marines Invasion game and your review of it? Let us know by filling out the Comment below!
Get more Mobile Gaming news and updates at our WhatsApp group, Telegram Group, or Discord server. Follow us on Google News, Instagram, And Twitter for quick updates.
GamingonPhone – The post Iron Marines Invasion review : Explore galaxies to bring peace among the planets appeared first on GamingonPhone